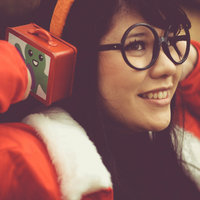 Jade Harley - Dress of Eclectica
Role

Cosplayer

Series
Characters
Details

Debuted at Aki Con 2012.

Fun fact: This was the first costume I completely made from scratch.
The lunch muffs are capable of being opened, and I usually use them to store stickers or candies to give out at cons.
Since the time I first debuted it, I have completely redone the shoes. (The squiddles are now painted on, rather than sewed on--though I kept the googly eyes on them~!)

Photos are taken by Seth-Thomas Tate//Red Envelope Photos.