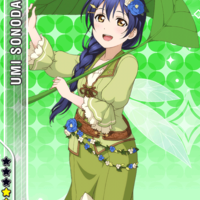 Umi Sonoda Fairy
Role

Cosplayer

Series
Characters
Details

The first Love Live costume I'm making from scratch!

When I worked at the fabric store, I collected all kinds of fabric! I happened to have this beautiful drapery fabric that looked perfect for the underdress, so I decided to conquer this piece! All the eyelet is tea dyed.

Costume is on hold until corset completion for proper fitting.