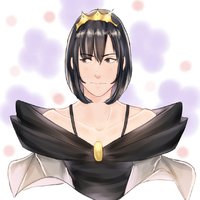 Captive Princess
Role

Cosplayer

Series
Characters
Details

Originally inspired by art by Mattie7 on dA, featured as the costume image

Okay so the only thing I bought for this costume was the tiara. The trilby, black froofy top layer, wig, and stud necklace (which is actually two bracelets put together) are Eljin's. The chemise, skirt, and crinoline used to poof everything are mine. Actually, the skirt is originally Garnet's skirt, and the crinoline is the cupcake originally bought for that costume.

If I look dead in the one picture I have it's because I'd been on my feet for about 8 hours.

Photo credit goes to my dear friend Ivan.