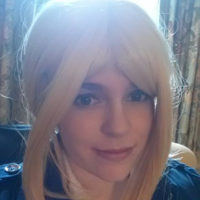 Forecast Janna
Role

Cosplayer

Series
Characters
Details

Start Date: March 2014
Finish date: March 27, 2014
Worn/Will Be Worn At: Emerald City Comicon 2014 and Sakura Con 2014
Costume Details:
~Trench Coat: From Burlington Coat Factory
~Button Down: Thrifted
~Red Tanktop: From Burlington Coat Factory
~Skirt: I had it
~Shoes: Payless
~Umbrella: From Target
~Mic: Made from craft foam, Styrofoam shapes. Then primed with gesso, painted with acrylics, then printed of the logo.
~Badge: Hand drawn.