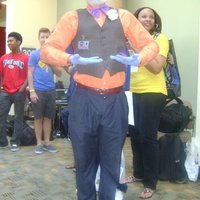 Baltimore Comic-Con 2013
Convention
Baltimore Comic-Con 2013
Role

Photographer

Series
Characters
Details

My first time at the con, just generally took photos of various cosplayers. (Didn't get their information, sorry still getting over my fear of socialization.)

If you are in one of the photos, feel free to say hi and let me know so that I can update and tag you here and on my FB page.