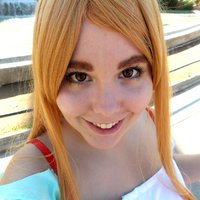 Asuna Yuuki (Sword Art Online)
Role

Cosplayer

Series
Characters
Details

2013 - Salón del Manga de Barcelona

Due to lack of time, I couldn't do the classic Asuna outfit last year, so I decided to do the cute cooking outfit! It's all handmade from scratch! I still need to style the wig, though, and remade the Lambent Light, since it broke on the plane :(

The pics were made by my dear Aribeth!