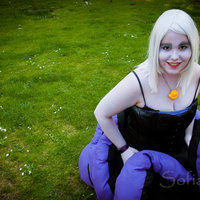 Ursula (The Little Mermaid)
Role

Cosplayer

Series
Characters
Details

2013 - HobbyCon A Coruña

I'm not 100% happy with this one, but I had to made it in a few days! I used a dress+corset I owned as the base, and added the handmade tentacles. I also made the shell with fimo!

The awesome photographer Sofía Díaz made the photos!