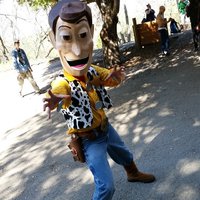 NorCal Spring 2015 Cosplay Gathering
Role

Photographer

Series
Characters
Details

I flew up to San Jose to check out what *might* be the largest cosplay gathering (outside of a con) in the United States. 835 in attendance. What I found : chill crowds of cosplayers and photographers spending the day taking photos, eating food and enjoying each other's company. I think I might just have to come back !

I think I downloaded all the photos from my phone. Let me know if I missed any.