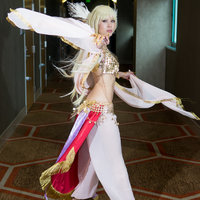 Friday - Fanime 2015
Convention
FanimeCon 2015
Role

Photographer

Series
Characters
Details

"Once more unto the breach, dear friends, once more;
Or close the wall up with our English dead.
In peace there's nothing so becomes a man
As modest stillness and humility;
But when the blast of war blows in our ears,
Then imitate the action of the tiger. . . .?

-Henry The Fifth Act 3, scene 1, 1–6

A lot of behind the scenes things happened or didn't happen and as a result I couldn't get a lot of shoots done.