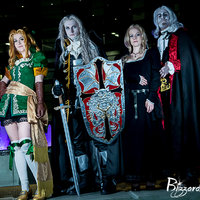 Sat Hallshots - WonderCon 2015
Convention
WonderCon 2015
Role

Photographer

Series
Characters
Details

Oh man....I...SO...NEEDED THIS...Just a good, solid con when I can get get shoots and have an even better time. Managed to hang out with some friends too, though the expanded "badge only areas" did hamper it somewhat.

But still, at least for a while, my faith in my abilities and the community came back up.