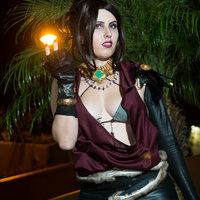 Morrigan - ALA 2015
Convention
Animé Los Angeles 2015 (ALA)
Role

Photographer

Series
Characters
Details

Morrigan - Cat Lady Cosplay

I love night shoots. Less stuff in the background and more focus on the cosplayer. Bonus points for a darker character. Still not a medieval forest, but it's as good as one can get at a convention.