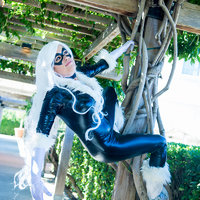 Black Cat - Y-Con 2014
Convention
Yaoi Con 2014
Role

Photographer

Series
Characters
Details

Black Cat - ChikiAngelRikku

First time we met but we already got some great shots. Lots of angles and she was comfortable throughout the shoot (though the reason I wasn't was because my shorts had *ahem* developed and forceful opening the night before)).

Not the first time I saw someone climb a tree, but definitely one of the few who could stay there for a long enough period of time to try out different postures, angles, and grips.