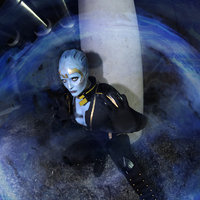 PAX East 2014
Convention
PAX East 2014
Role

Photographer

Series
Characters
Details

Well, overall this was a pretty busy con, but not for photoshoots. I was one of the lead photographers for the Mass Effect Cast Cosplay event (alongside Elysiam) and only got a handful of shoots in....

....all the while my camera was slowly kicking the bucket. By midday sunday it was pretty much dead.

Other than that, It could definitely be considered a successful con.