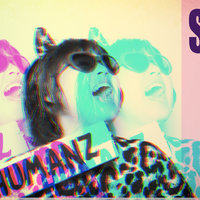 Stroblite-Noodle
Role

Cosplayer

Series
Characters
Details

The wig is reused from previous noodle cosplay. Cat ears are fabric that is streched and glued on contact cement!


I made the suit. That was the most nervous part is hoping it would fit me. Cutting the pattern, along with using a knit sleeve, it fitted exatcly how I need it. I made the suit, and then graudally cutted away what I didn't need.

Fabric cost me 50+ because of shipping, but if I didn't pay that much, fabric would of been less! Fabric Genie was quick on shipping, but I didn't realize I got it til two days before I started sewing.

All of it was made in 1 night. Hope to make a new wig with foam! Hair styling looks next to impossible with my current skills.