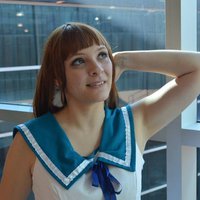 Mukaido Manaka
Role

Cosplayer

Series
Characters
Details

Character: Mukaido Manaka
Variant: Summer Uniform
Source: Nagi no Asukara
Wig: Ebay
Fabric: Goodman Fabrics
Notions: some notion specialty store in Montreal Fashion District

This was a really simple, costume to make. I've been wanting a casual cosplay for some time now so that I could wear it on lazy Sundays or for pre-reg line ups. Manaka is so kawaii I just had too much fun portraying her!