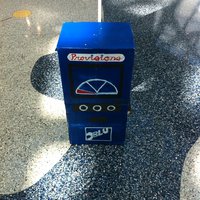 Team Fortress 2 BLU Engineer
Role

Cosplayer

Series
Characters
Details

Team Fortress 2 BLU Engineer, first major Prop that I have ever made (successfully) was my Dispenser. (the sapper in one of the pictures is from a fellow cosplayer)
Items used:
-Old work shirt
-Old work boots
-Overalls, tool belt, helmet, goggles bought from Amazon
-Blue Engineer Patches bought from Etsy
By far one of my most favorite Cosplays to do. Worn to many different conventions.