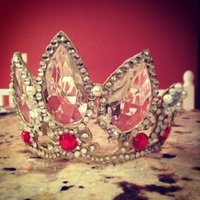 Rapunzel
Role

Cosplayer

Series
Characters
Details

~ Long Term Project ~

I love Rapunzel, I think I'd go as far as to say she's one of my favourite disney princesses, if not THE favourite (along with Elsa). I identify with her character a lot - the whole premise of the movie was and still is very relevant to me, and so I decided I need to cosplay her.

04/07/2015 - Decided I'm not happy with the top anymore, so when I get some time I'm going to remake it. :T Not that big of a seal considering I haven't painted the design on the front yet anyway.