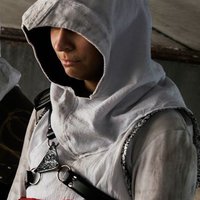 Altair Ibn-La'Ahad
Role

Cosplayer

Series
Characters
Details

~ Dream Cosplay ~
Ever since I saw the very first released image of Altair, I loved him immediately, and when I finally played the game I fell in love with him as a character and the journey/transformation he undergoes. He quickly became probably my all time
favourite character and somewhat of a role model and inspiration to me from then on, so this cosplay was very important for me to make.

Photography by Maopacca, Viewtiful Design, Raquel Abdool, and SolarTempest. Aiden Desorrage Cosplay and Firifly as Revelations and Assassin's Creed 2 Ezio respectively.