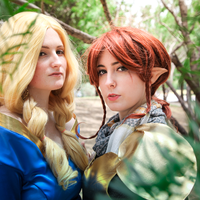 Lady Kima of Vord
Role

Cosplayer

Series
Characters
Details

Lady Kima from Critical Role

Costume was made over the course of a few days for A-fest 2016. Armor is foam covered in spandex. Wig is a lightly styled Ferrari from Arda in Auburn.

Allura Vysoren is Yvalle Cosplay
Photos by Pancake Mix Cosplay.