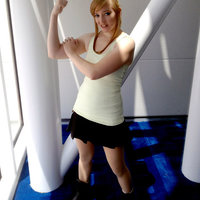 Winry Rockbell
Role

Cosplayer

Series
Characters
Details

Cosplay - Closet cosplay all the way here!

Wig – I had just recently cut bangs, and then I realized I could pull of an easy Winry. No wigs attached! I really love cosplaying without a wig...

Props – I did bring along the biggest wrench I own, although… it still wasn't that big.