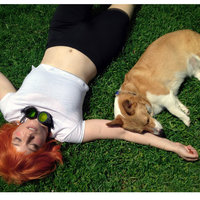 Ed & Ein
Role

Cosplayer

Series
Characters
Details

Cosplay - Pants and Shirt made by me… not much to say here.

Wig – I had these extra orange wigs laying around that I used one for this cosplay. So styled and trimmed by me.

Props – Corgi butt Spencer and a pair of goggles which we got a Akon's dealer room (i am pretty sure).