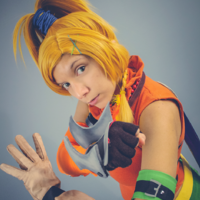 FFX Rikku
Role

Series
Characters
Details

I bought the shorts, boots and top third-handed. Everything else was made or bought & modified!
Wig from cosplaymagic.com

X is my favorite FF and Rikku's my favorite character! This outfit is my favorite, but I kept putting it off due to having her X-2 outfits more readily available/accessible for me to make.