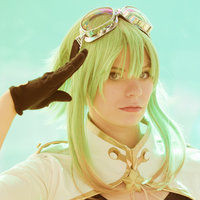 Gumi Megpoid
Role

Cosplayer

Series
Characters
Details

-2014-
My super Vocaloid duo with my friend AkatsukiSky

We both wanted to do a Vocaloid cosplay and we agreed to do this duo.
We took a song that have both of our favorite Vocaloid character.

It took more time than we tough. But it's ended up more awesome than we toughed!!