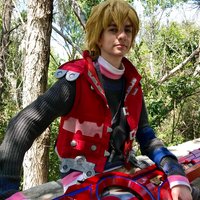 Shulk
Role

Series
Characters
Details

My first (and probably a little overambitious) commission for a friend.
What a huge learning project.
This one was stretched out over two years, but I'm happy with that because by the end I was able to try things that I would not have thought of or felt comfortable attempting when this monster first began.