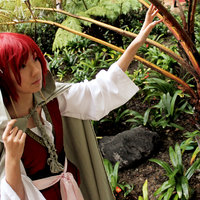 Yona
Role

Cosplayer

Series
Characters
Details

To make the earrings, I used earring hooks, jump rings, beads,and eye pins. I used the jump rings to attach the eye pin to the earring hook. Then I put the bead on the eye pin, added chains, and wrapped the leftover portion of the eye pin around the tassels to secure it.

The wig was styled first by trimming the bangs of my Fem!Rin wig, then I curled it and straightened it (to get a wavy texture).

I'll explain how I made the outfit in an upcoming youtube work log/tutorial. Stay tuned!