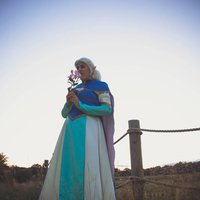 Princess Allura
Role

Cosplayer

Series
Characters
Details

I fell in love with V:LD with the first episode, and Allura quickly became a favorite. I started working on this dress as soon as I was recovered enough to move after surgery this past August. It took roughly 3 months to complete over all. The wig is an Epic Cosplay Wigs "Daphne" in white - highly recommend this one for Allura cosplayers.

I debuted this cosplay at Tekko 2017, where it was *really* well received.

I competed this in Tekko 2018's craftsmanship contest and took 2nd place in Western Division.