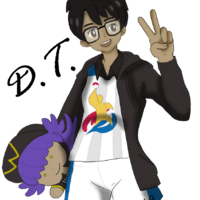 D.T. - Pokemon Trainer
Role

Series
Characters
Details

D.T. is sort of my online pseudonym. I use it for most things from gaming to cosplay.

In this particular case, D.T. is a trainer from Unova who is getting into Pokemon adventuring a little later in life and happens to be getting her start in Galar.