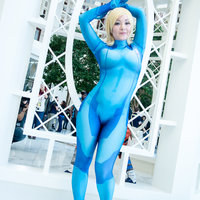 Saturday Hallshots - MAGFest 2016
Convention
MagFest 2016
Role

Photographer

Series
Characters
Details

Go to Katsu, they said.
See much better cosplay, they said.

....I'm glad I went to MAGFest instead. SO much fun, and that was without access to the arcade access. =P

Lots of room for shoots too without the Katsu crowds. And it was warmer. So I got a few outdoor shoots.

Best experience I've had at a convention in years. If not my Top 3.