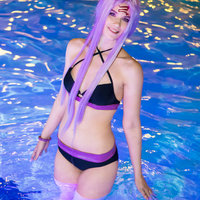 Friday Hallshots - Anime LA 2015
Convention
Animé Los Angeles 2015 (ALA)
Role

Photographer

Series
Characters
Details

Glad this con didn't disappoint me...well disappoint me as much as SacWinter 2015 did. While I did shoot a heck of a lot more than I did at Sac, the fact is that the con was #1: a drinking con. For someone that doesn't drink and can't stand being in a crowd of drunks, that's a problem. X_X;

The rain didn't help either. It actually cancelled a lot of indoor shoots too. Still, the con is the best of the Winter / Early year con and I did get some rather impressive shots during the con.