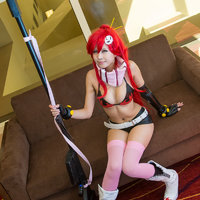 Sunday Hallshots - Kraken Con Fall 2014
Convention
Kraken Con Fall 2014
Role

Photographer

Series
Characters
Details

Here we are, back again. I'd like to think I earned my press badge here. It's really not easy to go back from doing lots of photoshoots, but at least this time, there is a REASON why I'm doing so many hallshots. =)

Plus, there is a certain charm about smaller cons. More humble. Easier to hang out with fellow fans and friends.