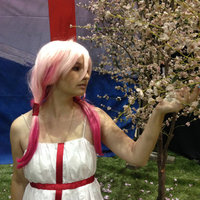 Inori Yuzuriha
Convention
Anime Expo 2016 (AX)
Role

Cosplayer

Series
Characters
Details

- Wig was purchased off ebay and styled by TricksterRedux
- Dress belonged to another cosplayer who was selling her cosplays for cheap.
- The hair accessories are from etsy. They're made from felt and stretchy~

I watched Guilty Crown for the first time in 2012 and I loved every second of it!